This is a Sponsored post written by me on behalf of ANN INC. CAREERS for SocialSpark. All opinions are 100% mine.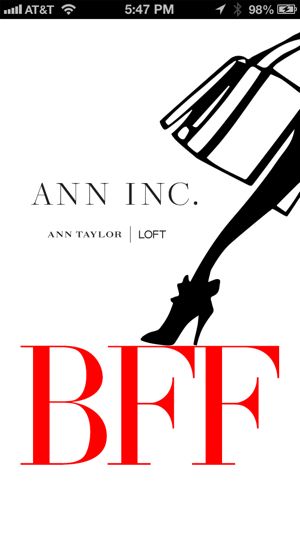 Ann Taylor and LOFT have some of the most fashionable and stylish clothing and accessories out there. They are always up to date on the latest trends in fashion and you can too with their new app. Their app called ANN INC. BFF will be your new bff if you work in the fashion industry or if you are just a fashionista at heart. What this app offers is a daily mantra, trends, news in fashion, behind the scenes videos, ideas and insights by experts in the field, events, and job listings. It sounds like a lot of information, but believe me this app is very easy to navigate and makes getting the information you want super simple, even for the least tech savvy person.
This app is a must have if you work in the fashion industry or aspire to. I love that they allow users to search for jobs and internships right on the app. If you are like me and do not work in the field and probably never will, this app is still quite useful and fun.
The app has a great and minimalistic design that makes using it easy on the eyes. I love the big bold daily mantra displayed on the top of the app, it's the first thing I see whenever I sign onto ANN INC. BFF. The quotes are inspiring, thoughtful, and sometimes even a little humorous. Some of the gems that have been featured include "A #2 pencil and a dream can take you anywhere." - Joyce Meyer, and another one of my favorites, "You can never be overdressed or overeducated" - Oscar Wilde.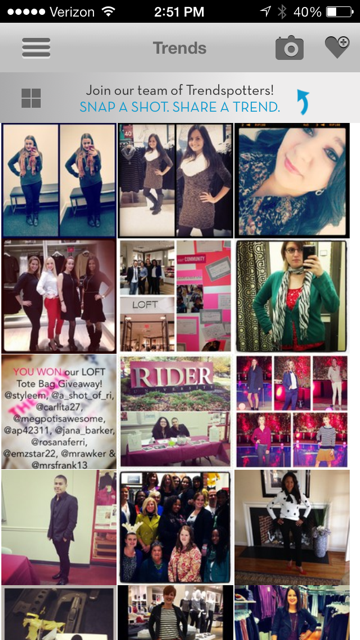 My favorite feature on the ANN INC. Bff app is looking through all of the trends and adding them to my favorites. You can save your favorite mantras and trends by clicking the little heart icon on the top right corner of every picture and quote. There are a ton of beatiful user uploaded photos of their outfits, jewelry, food, and events. Uploading your own photos is easy, just press the little camera icon on the top banner, take a picture, and upload it onto the site with #bfftrends.
Whether you are an Android addict or an Iphone lover you will be happy to hear that the ANN INC. Bff app is available for either device. Just download the app on iTunes or Google Play. Best of all the app is FREE. So, go ahead, download it and try it out now!